HISTORY
07/27/2017
PENSIJILAN
07/27/2017
When you need marine pneumatic fender, marine airbag or floating airbag to get the job done, you want to be assured that you are not only purchasing the best product for your needs but also receive stellar service to support the use of these products in this field. Nanhai provides one-stop products and services to solve all the questions of our customer.
NANHAI is staying in the forefront of the marine time, utilizing the latest rubber formula and proprietary constructions to design the perfect products for your unique application.  Our history with high-performance rubber could make sure we are qualified to design, test, recommend the appropriate product for the job to be done -- no matter what industry you operate in.  Not sure what product you need? Contact us for consultation.  Our prepared products and solutions optimized for your application.
Personal Profile
Zhao Dianhua, senior engineer in the maritime field. He had decades of experience in mechanical and electrical design and rich product and engineering design experience in marine engineering product design.  Dianhua mainly engaged in the design of marine fenders, engineering airbags for wharf and port construction, shipwreck salvage airbags and marine buoyancy airbags in the field of marine engineering.

 At present, it has more than 50 nationally certified patents and enjoys special allowances from the State Council. Mr. Zhao Dianhua is a leading expert in the application of marine airbags in the world. He is also the current R&D director and chief technical consultant of Shandongnanhai Airbag Engineering Co., Ltd.


The Nanhai No.1 of The Song Dynasty Ancient Sunken Ship Salvage Project
In 2007, dianhua invented the Ultra-high pressure engineering airbag and led Shandong Nanhai Airbag Engineering Co., Ltd. to successfully transport the ancient sunken ship "Nanhai No.1" of the Song Dynasty to the Crystal Palace.
Nanhai's Rubber Pontoon Contributes To The Success Of Sewol Salvage
 In 2017, dianhua's unique design of net cover salvage airbags successfully participate in the Sewol salvage project. Dianhua with Shandong Nanhai Airbag Engineering Co., Ltd. has supplied 12pcs of rubber pontoons with 2400 tons total buoyancy for the salvage work.
"National Abalone No.1" satthe bottom of Bohai Sea Successfully
In 2020, Dianhua have developed the first seated deep-sea intelligent Sea treasure breeding box culverts in China named "National Abalone No.1". It have been successfully sat on the bottom of the Bohai Sea.
Patent
Shandong Nanhai Airbag Engineering Co. Ltd have invented more than 50 patents that recognized by the National Patent Office. We have developed many unique plans for each major project to ensure the great implementation of the project.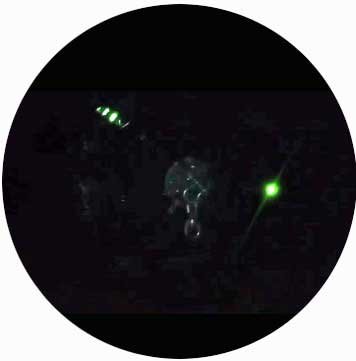 R&D
Flashing System: NANHAI-DPS pneumatic fender flashing system was first created by SHANDONG NANHAI AIRBAG ENGINEERING CO.,LTD. and applied to actual cases.

NANHAI is also the first corporation to develop and research this system in the pneumatic rubber fender industry. After various design and testing by NANHAI R&D department, NANHAI-DPS system could ensure the stability and advantages.

We are in the business of developing high performance marine rubber protections.  According to 15 years researching and developing, Nanhai has abundant experiences in custom designing marine fenders and airbags to meet specific application needs. We are pride with ourselves on our quality and stand behind our products. 

Our manufacturing followed ISO 14409/ISO 17357 certified facilities utilizing LEAN manufacturing practices to ensure we provide the best-performance and highest-value products in the industry.

We understand both marine and rubbers.  We understand that not everyone does.  To ensure that you could enjoy our products greatly, we provide unparalleled service and support across the global.  We could guide you through the purchasing with technical consultation and help you with the right choice for your application.  Whether offshore or not, our R&D department and marine engineers are available online. Questions will be solved in the short time.