How Does Ship Launching Airbags Work
10/18/2023
How To Store Pneumatic Fendersf For Long Periods Of Time
10/24/2023
Filled foam fenders are floating compression fenders suitable for a wide range of applications. It consists of an outer polyurea protective layer, reinforced rubber nylon cord fabric, and an interior space filled with foam as a crash-absorbing medium. Filled foam fender outer layers have extremely low friction resistance and are highly resistant to wear due to their strength. Impact forces are effectively absorbed by the filled foam fenders, reducing the combined forces acting on the dock/vessel at the point of contact. In terms of application, this kind of filled foam fender can be used for tugboats, work boats, pilot boats, high sea terminals, gravity ports, especially large tidal terminals. Filled foam fenders are also a viable option for ship-to-ship (STS) operations.
Foam filled fender type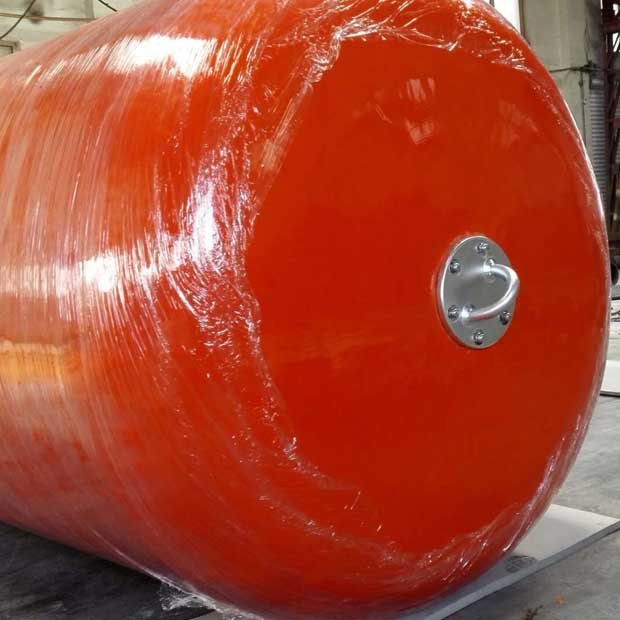 There are two main types of this type of padded foam fender – portable foam fenders (usually used in smaller sizes) and flanged foam fenders (usually used in larger sizes). Flange-filled foam fenders can come in the form of chain nets, chain nets with tires, or without nets (fender body only).
Features of NANHAI foam filled fender:
— Excellent flotation performance, not affected by tides
— Bright colors available upon customer request (not all)
— No need to inflate (compared to inflatable mudboards)
— High energy absorption
— Reasonable acid and alkali resistance
— Good angle performance
— High performance and security
— Extremely long service life