Naval Grey Fenders
07/16/2017
Solid/Rubber Fender
07/20/2017
NanHai Hydro-Pneumatic Fender, developed from traditional pneumatic fender, can be applied for submarine, semi submerged ship which have underwater berthing requirement of STD or STS. Part of hydro-pneumatic fender is filled with water as counterweight to make the fender float in an upright position. When berthing, that the fender can help to keep the reaction force small can protect the ship hull well.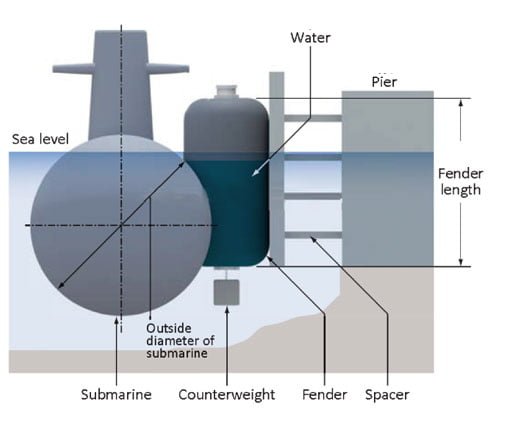 NANHAI HYDRO-PNEUMATIC FENDER SHOWROOM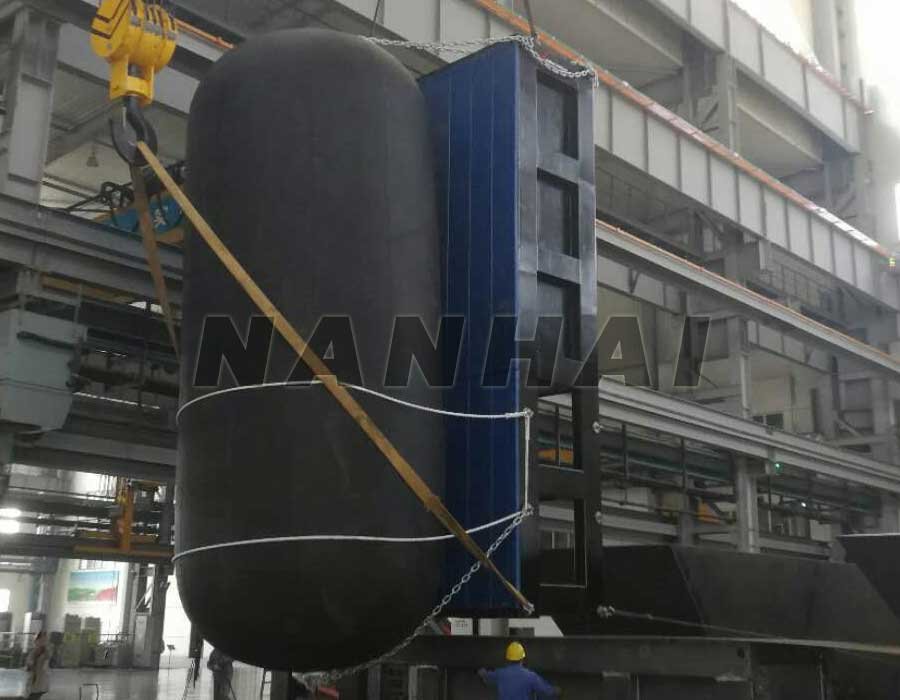 The main components: ball valves and safety valve
1. The main valve body part is a sealed cavity formed by welding stainless steel parts;
2. Inflating valve, pressure relief valve, flushing valve and other valve groups are installed on the main body, being connected with thread and flange, which is convenient for installation and operation;
3. Our company owns the safety valve patent (Patent No 201420183938.7) setting pressure 230kPa, meet the requirements of IS017357-1 standard and improve the safety of use.