Floating Foam Fenders
07/16/2017
Floating Pneumatic Fenders
Pneumatic Rubber Fenders are mainly used in ship-to-ship (STS) and ship to dock/jetties (STD/J) projects. The pneumatic rubber fender is also known as the Yokohama type Fender/Floating Fender/Dock Fender. These kinds of Yokohama Fenders became the world's leading anti-collision device.

Pneumatic Rubber Fenders are fast and easy to install, keeping suitable clearances between the hull and the jetty or vessels. These ship fenders played a critical role on the safe operation of ship berthing.

NANHAI PNEUMATIC RUBBER FENDER SHOWROOM
Yokohama fender durability
Constructed with several layers of strong tyre cord arranged at optimum angles, Yokohama's floating pneumatic rubber fenders are designed to distribute load and stress evenly. Extremely resistant to pressure and cutting, they are able to withstand abrasion during adverse weather conditions meaning they are ideally suited to harsh marine environments. Larger sized fenders also come fitted with a safety valve as an added precaution to prevent accidents in the situation of over compression.
D 4500mm X L 9000mm Air Craft Tyre Pneumatic Fender
Yokohama fender performance
Reliant on the compressive elasticity of air, Yokohama pneumatic rubber fenders show no deterioration or variation in performance due to fatigue or extremely low temperatures (-50°C and below) thereby negating the need for owners to make regular replacements.
Installation is simple and inexpensive, fender is supported by its own weight in the water. As such, it can be moored easily by means of a guy rope or chain, it can be removed with ease for transfer to another mooring point.
D 4500mm X L 9000mm Truck Tyre Pneumatic Fender
Larger-sized pneumatic fenders
Pneumatic Rubber Fenders' diameter is 300 mm minimum and the maximum will be 4,500 mm. The range of lengths are 500 mm to 9,000 mm, as well as special sizes. The sling-type or chain & tire net(CTN) are available for both sizes.
The colors are usually be black and grey (Navy), if you need more we would like offer customized service.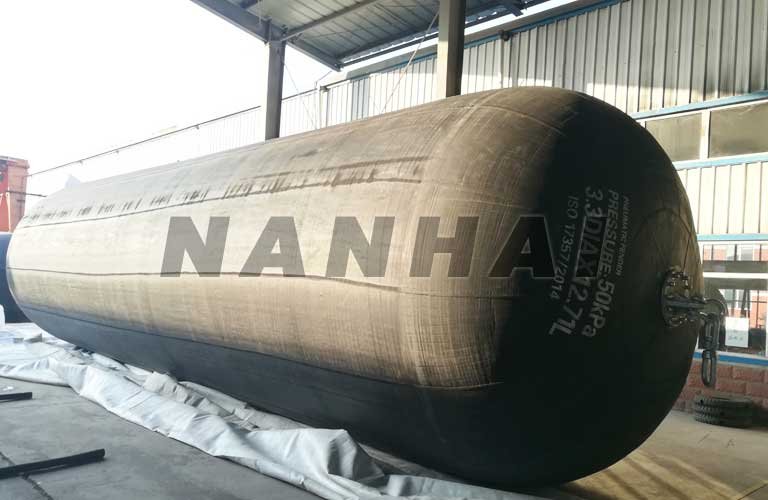 D 3300mm X L 12710mm Sling Type Pneumatic Fender
CONTACT NANHAI
Send as a message via contact form

For better communication , please leave your contact number for us in below.
Guinea,Africa
Customer:
UAE Logistic Company
Application:
STS (Sand Transportation)
Pneumatic Rubber Fender:
4.5m*6m,Sling Type
Quantity: 6 Pcs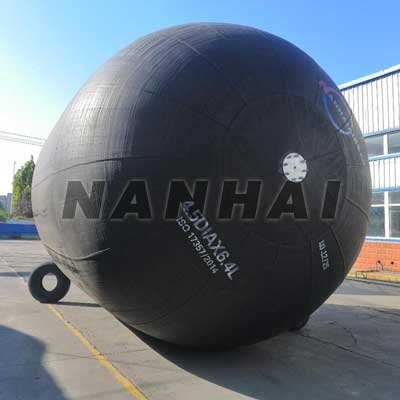 Brazil,South Africa
Customer:
Brazil Oil & Gas Company
Application:
Ship to dock berthing
Pneumatic Rubber Fender:
4.5m*6.4m,Sling Type
Quantity: 25 Pcs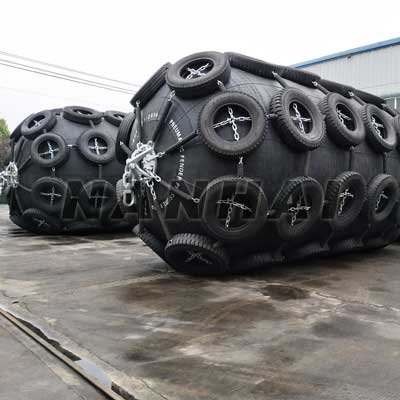 USA,North America
Customer:
USA Logistic Company
Application:
Dock berthing
Pneumatic Rubber Fender:
3.3m*6.5m,CTN Type
Quantity: 25 Pcs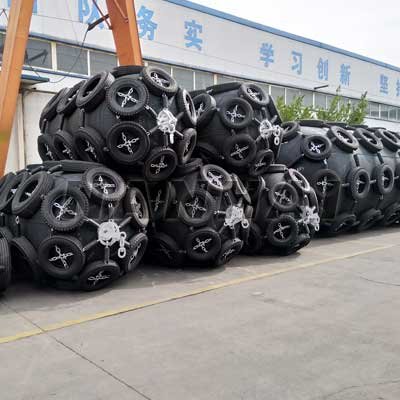 Indonesia
Customer:
Marine Products Distributor
Application:
In Stock
Pneumatic Rubber Fender:
1.2*2m 1.5*3m 2*3.5m 2.5*5.5m
Quantity: 97 Pcs