Ship Launching Airbag
09/26/2023
Marine Tug Fender
10/10/2023
Rubber Fender Types And Precautions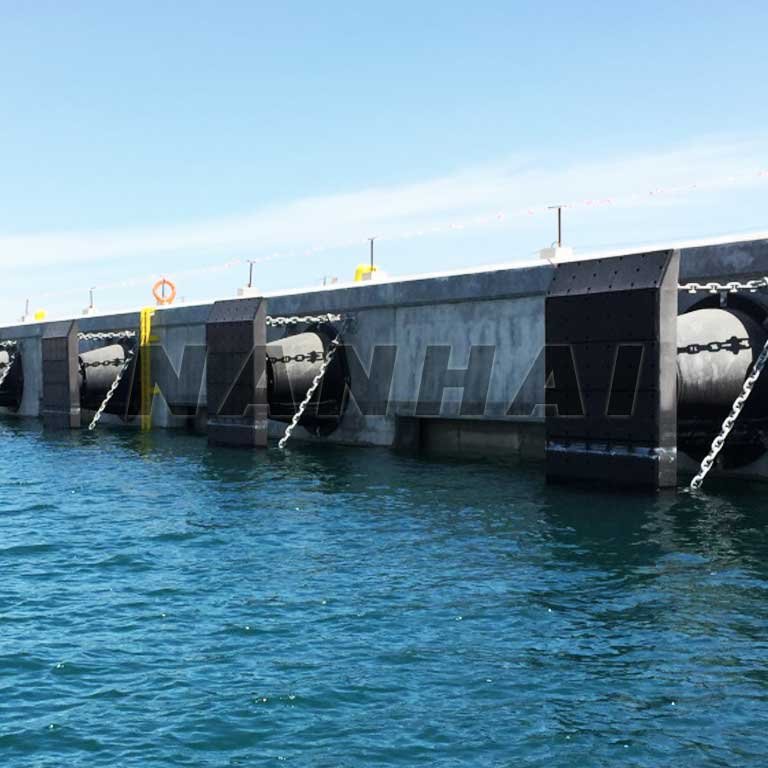 Rubber fenders are primarily used as "ship protection" in the maritime industry to absorb collision energy when a ship comes into contact with a dock (or even another ship). For many people, they may not know that large sea vessels have rubber fenders hung on their outer surfaces. These rubber fenders are also called rubber bumpers by some. Rubber fenders have also been installed on the pier.
The main function of the rubber fenders on the dock is to absorb collision energy during the berthing process. In return, this protects the ship and dock after a collision. Solid rubber fenders have been used for a long time because they are easily available and are considered long-lasting. Rubber fender types come in different forms, including inflatable, drum, cone, cylindrical, square, etc. All of these rubber fender types are unique in their own way and have different specifications and uses, as discussed below.
Rubber fender type—marine ball
Inflatable Boat Balls: They are considered the leading anti-collision device in marine applications. They play an active role as protective media against collisions in ship-to-ship contacts (STS) and ship-to-berths. Their greatest advantage is that they absorb large amounts of energy and have low reaction effects on the ship. They are also used for rapid response and emergency protection on tankers, gas carriers and bulk carriers. As standard measure, they are manufactured with ISO17357 certification and are available in a variety of sizes.
Rubber fender type—drum rubber fender
Drum type rubber fenders are also known as SC rubber fenders. Its main features include low reaction force and high energy absorption capacity. They are more durable and suitable for use at offshore terminals.
Rubber fender type—tapered rubber fender
This type of rubber fender is also known as CO solid fender and they withstand severe shearing forces by effectively utilizing their tapered body. With their high level of elasticity, they are more commonly used in large port construction.
Rubber fender type—arch rubber fender
This rubber fender type features a simple design and the arched fenders also provide incredible shear performance, making them suitable for vessels that allow for higher hull pressures.
Things to note when choosing various types of marine rubber fenders
Because there are various types of rubber fenders and the quality produced by each manufacturer varies, several factors should be considered when considering purchasing rubber fenders. Rubber fenders have the qualities of high energy absorption and low reaction force, as well as a rational structure that provides long life. The quality of the raw materials used, in this case rubber, should also be taken into consideration. High-quality products will have a longer shelf life and therefore be more cost-effective.
Shandong Nanhai Group has been providing a variety of solid rubber fender types and marine fenders for over 15 years. The manufacturing process of our marine prop balls is particularly innovative because we use a different molding technology than most other factories that use traditional manufacturing. As a result, our products have a smoother surface and longer shelf life.