Super Arch Rubber Fender
09/05/2021
Extruded Rubber Fender
09/06/2021
Cylindrical Rubber Fender
NANHAI CYLINDRICAL RUBBER FENDER SHOWROOM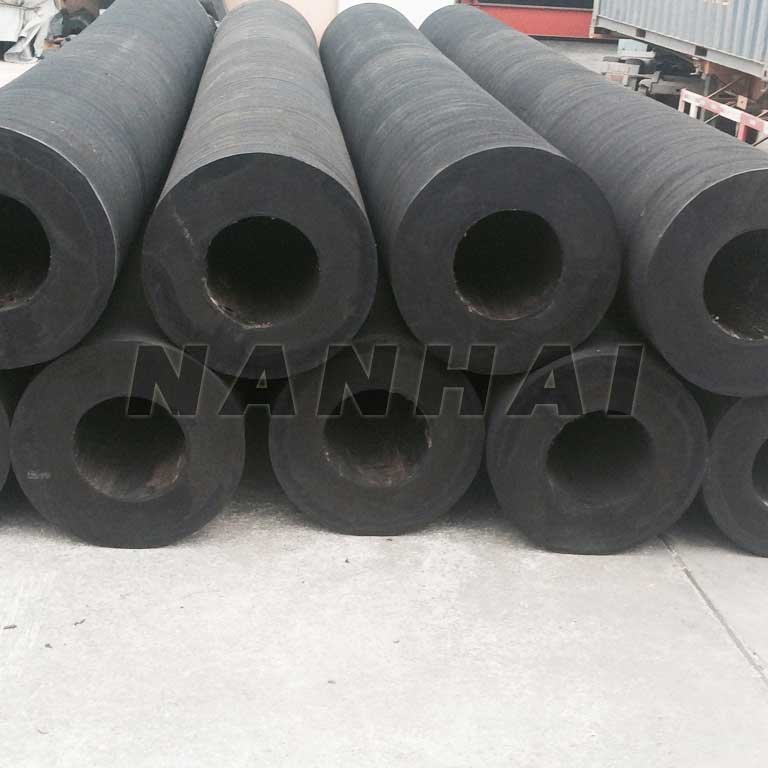 Cylindrical fender were the first fender type to be produced with a defined performance. Adequate installation is simply achieved by using chains, bars, ropes or specially designed ladder brackets. Their proportional increase of reaction force and energy absorption all the way to the rated deflection is an advantage resulting in softer berthing.
NANHAI RUBBER FENDER APPLICATION
We provide all types of fenders, such as Super Cell Fender, Super Cone Fender, Arch Fender, Cylindrical Fender, D Type Fender, etc.
NANHAI CYLINDRICAL RUBBER FENDER ADVANTAGES & BENEFITS
FEATURES
low reaction, reasonable energy absorption, low hull pressure.
Easy to install and maintain.
Suit to roll and pitch of berthing vessels.
various installation, vertical, horizontal, diagonal.
APPLICATION
Bulk cargo berths
General cargo quays
RoRo and ferry terminals
Fishing and workboat berths
Pontoons and floating structures
Tug havens
Excellent quality of products and reasonable costing drives our adoption in the global market.
NANHAI strives to help our customers to succeed.
Our professional teams are able to offer a best solution for impossible even delivery options.

Drop us an email and our staff will be glad to respond your Enquiry.