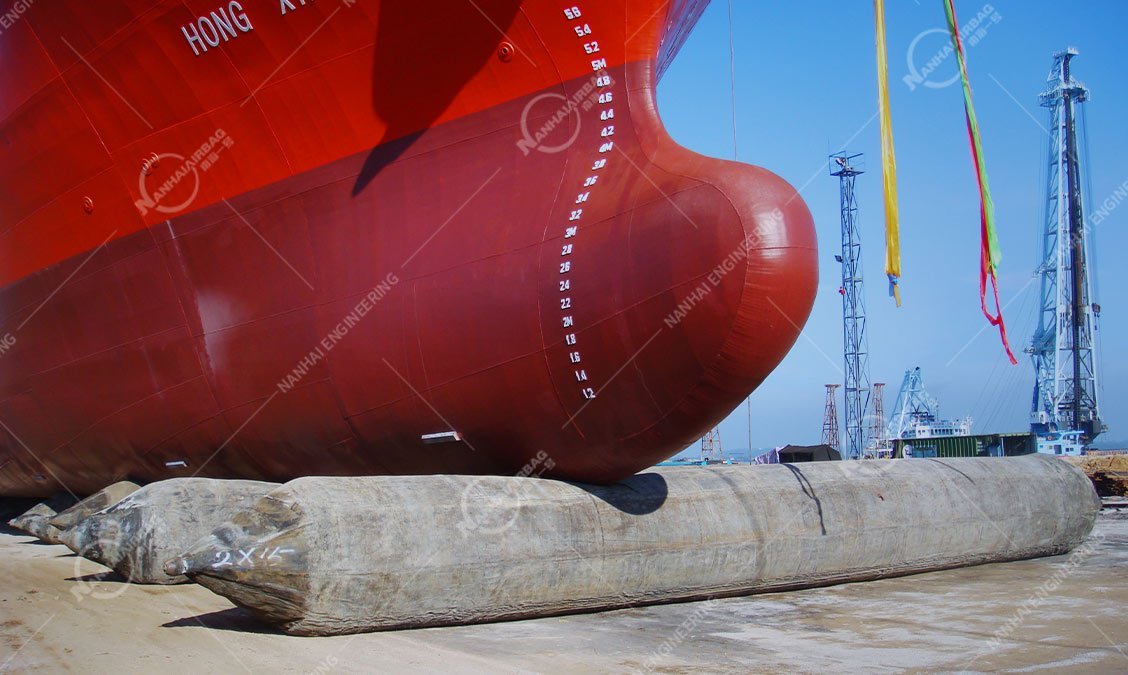 Marine launching airbags are currently the lowest cost and riskiest ship launching solution. It overcomes the shortcomings of fixed track launching and provides convenience for ship maintenance. At present, it is mostly used for launching small and medium-sized ships, and the shipbuilding and ship-repairing productivity of small and medium-sized shipyards is limited. Helping companies in the ship and shipping industry save energy, time, workload and investment.
How to choose a suitable marine launching airbag? For your choice, we have the following suggestions:
About marine air bag length:
For ship launching airbags arranged in a single row, their length should not be less than the maximum width of the ship to be moved.
For two rows of marine airbags, the total length of the marine launch airbag can be estimated by adding the effective length to the diameter of the marine airbag.
About the diameter of marine launching air bag:
The diameter of a marine launch bladder is determined by the height used to support the vessel.
For marine launching air bags, the most important thing is the load-bearing capacity, which determines the diameter and length of the rubber body.
Shandong Nanhai is willing to help you find the best solution for your ship launching project.