On July 1, the construction of steel pipe piles for the jacket foundation of the second offshore wind power project of Huizhou Port of China Guangdong Nuclear Power, undertaken by Xiamen Branch of China Communications Third Harbor Engineering Co., Ltd., was successfully completed.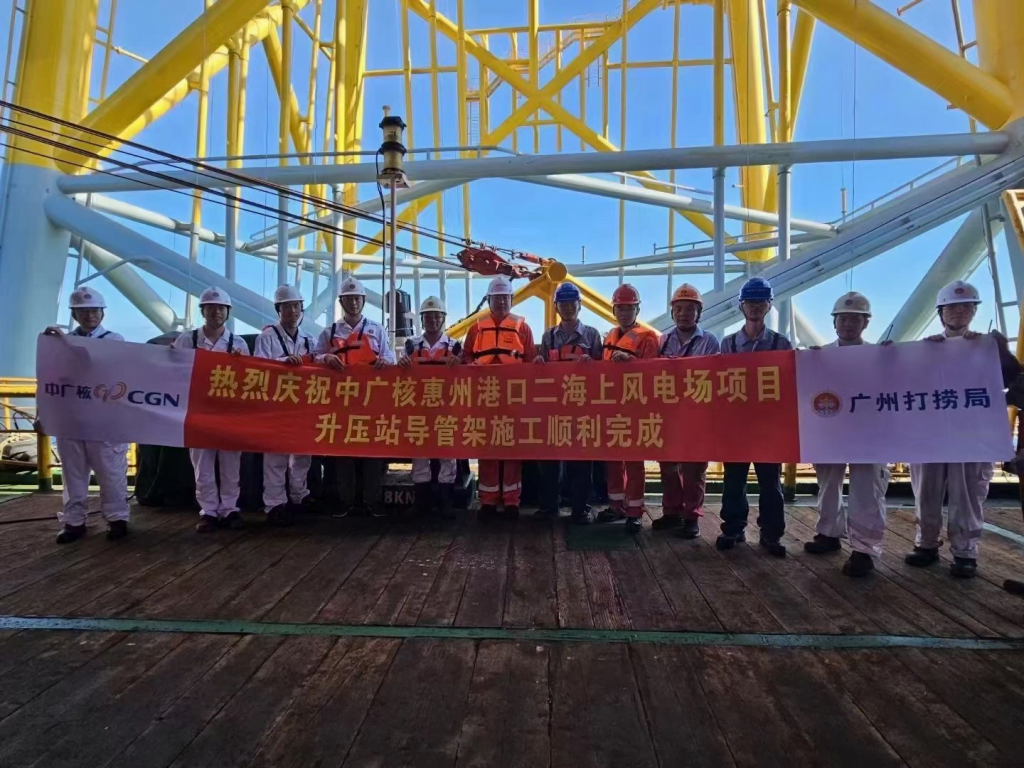 The total installed capacity of the second tender section undertaken by Xiamen Branch is 300 MW, with a total of 25 12 MW wind turbines. The jacket foundation steel pipe pile structure of this project has a diameter of 3.3 meters, a maximum length of 85 meters, and a maximum single pile weight of 293.25 tons.The jacket functions as the "base" and "supporting legs" of the wind farm.
In this project, the flexible floating body technology independently developed by Shandong Nanhai Airbag Engineering Co., Ltd. played an important role. The main product is the use of super-large buoyancy-aiding airbags.
After receiving the project, Nanhai Company attached great importance to it. In the process of product production and implementation, the company's technical team studied and broke through technical difficulties. From the aspects of overall design and safety valve control, it continuously adopted innovative technologies to design and produce the length of the buoyancy-assisting air bag. It is 3.2*20.5 meters, and the maximum buoyancy of a single buoyancy airbag can reach 140 tons.
The project provides buoyancy by tying the South China Sea buoyancy airbags to the jacket to reduce the hoisting force and reduce the hook head force requirements for hoisting. On the basis of ensuring safety and reliability, the installation and transportation costs of offshore wind power projects are greatly reduced, and It has gradually become the mainstream choice for offshore wind power projects.
Since 2014, Nanhai Company has insisted on continuous innovation, and successively designed overall salvage schemes for the "Nanhai No. 1" and "Sewol" salvage projects, both of which are national pioneering technologies and world-class salvage levels. The advantage is the service application of national key projects such as the marine ranch "National Bao No. 1", the Hong Kong-Zhuhai-Macao Bridge non-navigable bridge hole design intelligent arresting system, and promotes the technological progress and development of the industry with continuous technological innovation, adding new support to the national marine cause .