How To Choose The Model Of Marine Launching Airbag
10/26/2023
What is a Caisson Moving Airbag?
11/01/2023
What Is An Pneumatic Fender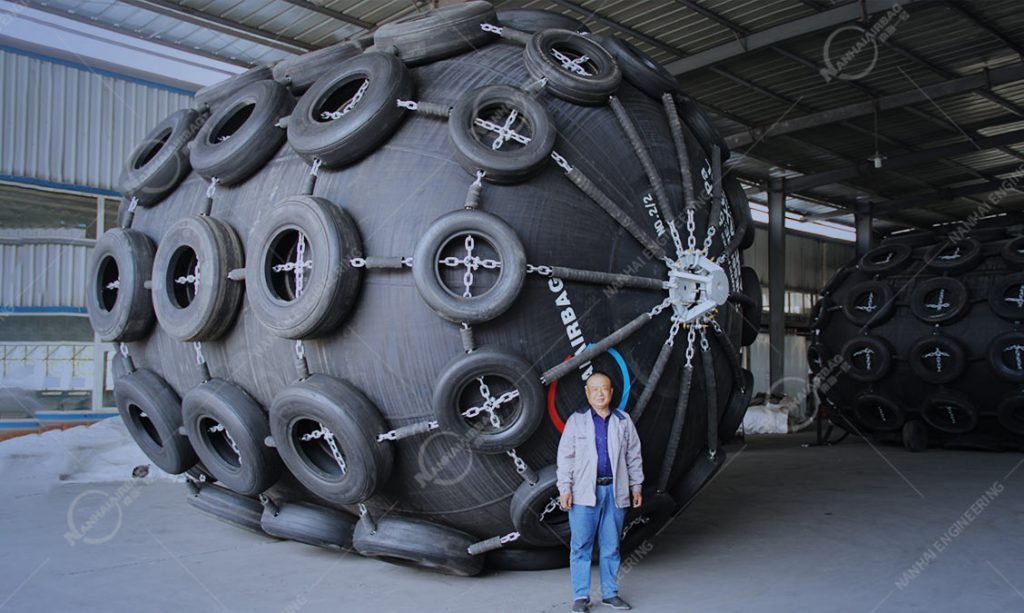 Pneumatic fenders are popular ship equipment in the world today. They use compressed air as a buffer medium to achieve the anti-collision effect of ships. Pneumatic fenders are widely used in ship-to-ship transfers at sea, cross-shore operations, and ship-to-ship berthing at docks/river banks.
According to the pressure level, pneumatic fenders can be divided into two types: 50KPA and 80KPA. The size of the pneumatic fenders produced by Shandong Nanhai: diameter range is 300~4700mm, length range is 500~12000mm. Pneumatic fenderscan be divided into two types: sheathed and unsheathed. The sheath-type pneumatic fender body is wrapped by a tire chain net, which helps extend the service life of the fender body.
The tires used in Shandong Nanhai fenders are all specially treated and have beautiful surfaces. The chains are hot-dip galvanized and have strong resistance to seawater corrosion and can be used in harsh environments.