The Nanhai No.1 of The Song Dynasty Ancient Sunken Ship Salvage Project
07/29/2017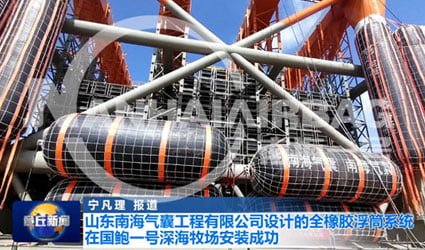 "National Abalone No.1" satthe bottom of Bohai Sea Successfully
10/15/2020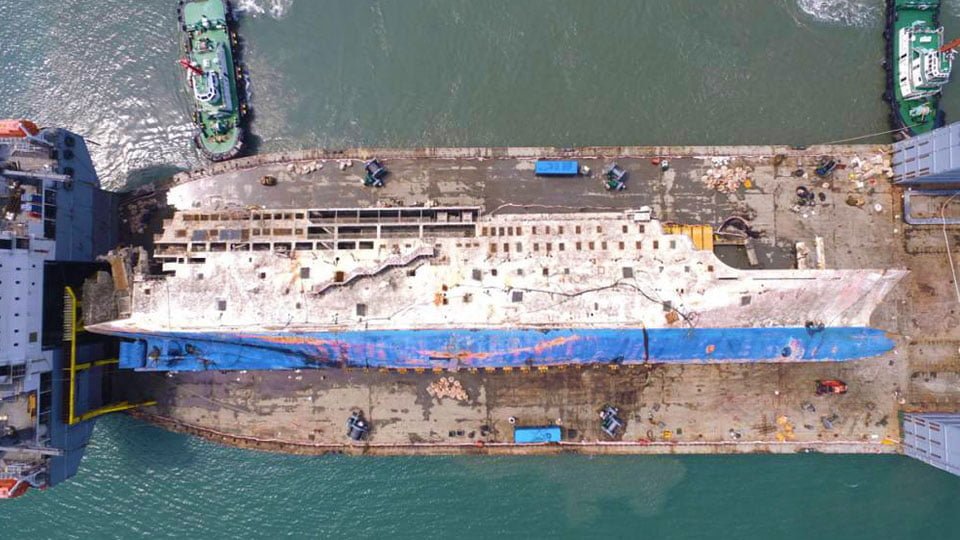 On 23, Mar. 2017, crews with Shanghai Salvage successfully lifted the sunken ferry Sewol to the surface. Shandong Nanhai Airbag Engineering Co., Ltd. has supplied 12pcs of rubber pontoons with 2400 tons total buoyancy for the salvage work.

The wreck's recovery was delayed for nine months due to technical problems and challenging conditions, but the most difficult stage in the long-running salvage effort is now complete.

The hoisting arrangement was complex. Two lifting barges were rigged to pull on 66 lifting wires, each wire connected to one side of a beam beneath the Sewol's hull. Now that the wreck is above the surface, it will be transferred onto a semi-submersible ship and carried to the port of Mokpo. Authorities plan to search the ship for the remains of nine missing persons, and the hull may be moved to shore for use as a permanent memorial.

The salvage may be the deepest lift of a complete hull ever attempted.