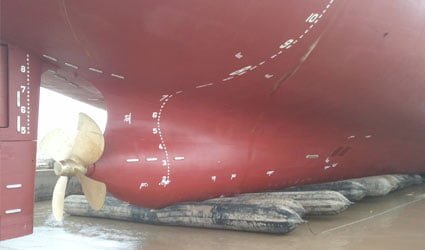 Ship Launching Airbags for Bulk Cargo
07/25/2017
NANHAI's Rubber Pontoon Contributes To The Success Of Sewol Salvage
07/29/2017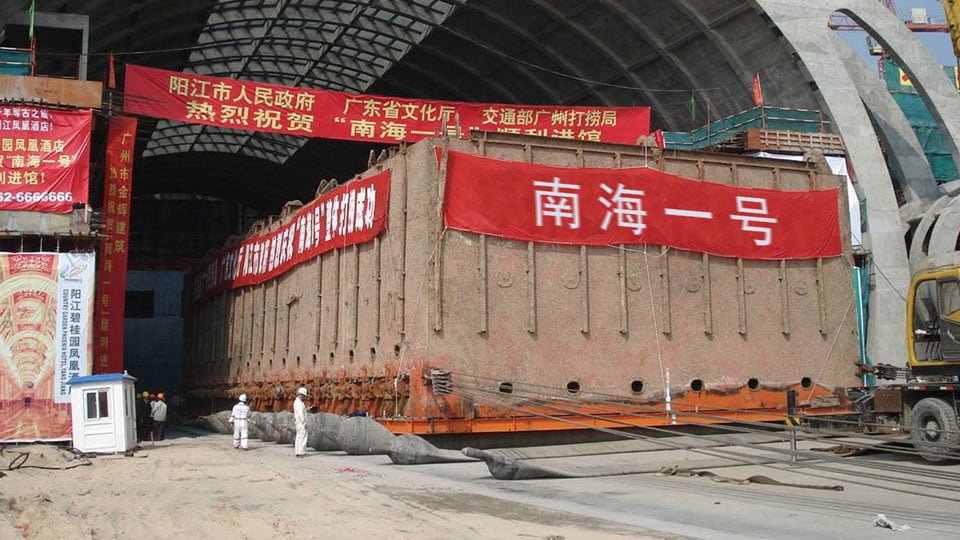 Introduction to "Nanhai No.1 "
Nanhai No.1 a wooden merchant ship of Southern Song Dynasty is one of the three world-class natural and cultural elements in Yangjiang area. It is the earliest, largest and best preserved merchant ship for ocean trade of the sunken ships discovered in the region around China Sea, and also the only sunken ship which could witness Maritime Silk Road in Ancient China.Preliminary calculation, "south China sea number one" engraved glassware is pointed the ship, the whole merchant ship 30.4 meters long, 9.8 meters wide, and the boat (not the mast) high about 4 m, displacement estimates that up to 600 tons, carrying nearly 800 tons.
"Nanhai No.1" sunken ship salvage using airbag
The ship had been investigated for several times before the "Whole Piece Salvage Scheme" was finally confirmed. On December 22, 2007, "Nanhai No.1", sunken under the sea for 800 years, was exposed to air, which created a stir in the field of archaeology in China.
Airbag how can weighing 3,500 tons of great caisson closer to the Maritime Silk Road Museum "Crystal Palace " Airbag is more flexible , can be inflated and deflated at any time to change the direction of movement of the caisson . Airbag technology relative to the laying of the tracks also economy , many of the works will caisson level to move in advance with more than 20 root airbags laying sequence ' track ' , in the process of pulling back the airbag get in front , recycling , and then use the traction caisson slowly pull the palace " , the experts explained to reporters Road .
" Nanhai No.1 " Airbags have make the " Nanhai No.1 "Sunken ship upgrading to the land
The " Nanhai No.1 "Sunken ship were putted into an iron caisson,The caisson is 35.7 meters long, 14.4 meters wide, 6 meters high, weighed 5600 tons, The caisson was successfully move to The Crystal Palace by our 13 units Diameter1.0mXlength15m " Nanhai No.1 " ultra high pressure airbag ( working pressure up to 0.4MPA above) in December 28, 2007 ." Nanhai No.1 " airbag begin his new journey from this.