Solid/Rubber Fender
07/20/2017
Industrial Airbags
07/21/2017
Airbag launching refers to a way to launch vessels with Launching Marine Airbags. It is a methodology for ship launching utilizing air bags. These marine airbags are made by synthetic-tire-cord reinforcement layers, their nick name is Marine Airbags.

This kind of ship launching method has the advantages of requiring less permanent infrastructure, low risk and low cost. The ship launching airbags provide support to the hull of the ship, marine airbags rolling motion take a vessel launch into water. Thus it is obviously more safety than other options like sideways launching.

Unlike most other launching methods that are fixed infrastructures, airbag launching has relatively less limitations and can be used in versatile ways. It overcomes the disadvantage of fixed track launching in which capacity of shipbuilding and ship repairing is limited by the fixed infrastructures especially in small and medium-sized shipyards.
 
NANHAI SHIP LAUNCHING AIRBAG SHOWROOM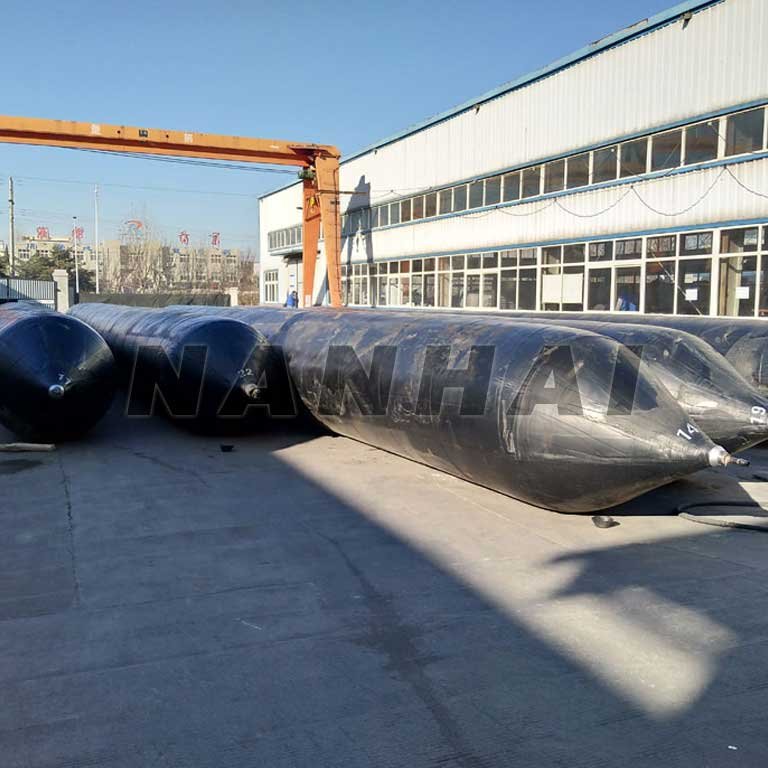 NANHAI Engineering as the earliest manufacturers of ship airbags, has led and innovated ship launching airbags technology with its ultra-high pressure airbags with working pressure as high as 800 KPa anti-puncture airbags. Supplying to shipyards & trading companies in over 6 continents for ship launching and repairs using.

In October 2011, the successful launch of a vessel with a deadweight tonnage (DWT) of 75000 tonnes set a world record for ship launches utilizing airbags. NANHAI-Ship Launching Airbags have sizes up to 2.5m in diameter and 35m in length with up to 20 layers. Which can withstand the launch of 100,000 DWT ships.
CONTACT NANHAI
Send as a message via contact form

For better communication , please leave your contact number for us in below.
Philippines
Customer:
DWT 10,000 Tons
Application:
Ship Launching
Airbag Model:
1.5*6m,1.5*12m,1.5*18m
Quantity: 30 Pcs